March 2019 newsletter
Tēnā koutou katoa,
We are actively recruiting at the Authority and I am looking forward to having a full complement of people here to support the functions of IAA. I am grateful to those advisers in the meantime that continue to demonstrate patience waiting for licence applications to be assessed.
It has been a busy month again as I am further planning the activities and projects for the IAA in 2019. My colleagues in the communications and marketing team are developing campaign material that aims to ensure our messages reach those looking for immigration advice; onshore and abroad. This will be a feature in future newsletters, so watch this space.
I am looking forward to the Licensed Adviser Reference Group meeting in a couple of weeks, and have been enjoying more contact and interaction with licensed advisers. The invitation remains open to all advisers to get in touch with me to provide feedback on the IAA or the wider sector at large.
I have also been busy in the media, following a recent sentencing for unlicensed immigration advice in the Pacific community. I had the opportunity to talk about this case on a Pacific radio network, and highlight the importance of using a licenced adviser.
Recently I've been hearing about groups of licensed advisers meeting in clusters, often geographically. These forums are a great opportunity for advisers to get feedback on their practice, have informal mentoring and discuss the tricky issues that all of you will inevitably face. I really encourage this sort of working together and will endeavour to include some case studies of these groups in future communications.
Keep the standards high and keep well.
Andrew Galloway
Registrar of Immigration Advisers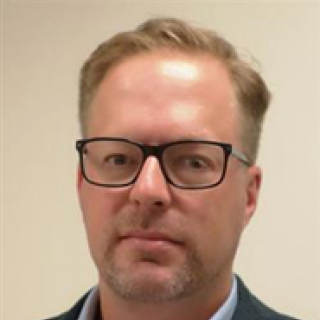 Licensed Advisers Reference Group
The 2019 Licensed Advisers Reference Group will meet on Wednesday 20 March 2019.
The purpose of the Licensed Advisers Reference Group is to help immigration adviser licensing to work better for advisers through their regular input. The first meeting will consist of:
an update from Toi Ohomai on the Graduate Diploma in New Zealand Immigration Advice
communication plan for the IAA
a discussion on the review of the supervision in the licensing scheme
a discussion on licensing assessments
And any other business.
A record of the meeting will be posted on the IAA website and I will put a summary in the next IAA newsletter.
IAA Webinars 2019
It is a mandatory requirement for all licensed immigration advisers to attend one of the IAA webinars. We plan to have at least four this year.
You may count watching a recording of a seminar or other training session towards your CPD hours where that session includes interaction such as questions and answers. However, we do recommend that to get the most value from this activity you get together with at least one other adviser so that you can discuss the content.
Webinar topic: Ethics considerations in the provision of immigration advice
Date and time: Wednesday 15 May 2019 at 3pm.
We are looking forward to hosting this interactive webinar with two very well regarded guests; Peter Moses and Simon Laurent (a couple of well-known immigration law practitioners). We will be discussing a few tricky ethical questions and providing some discussion and tools for people to use when they come across ethical issues or dilemmas in the practice of immigration advice. You may count this webinar towards the IAA's mandatory webinar requirements.
Register for this webinar.(external link)
While talking to June Ranson, chair of New Zealand Association for Migration and Investment (NZAMI), we both agreed that mental health and wellbeing is an important issue that should be discussed. In your practice you may have contact with clients that have mental health and wellbeing concerns that need to be considered, but it is equally as important that you look after yourselves. I am confirming arrangements with a supplier and hope to be able to bring you the details of an upcoming webinar soon. This can of course be streamed live with ability to interact or to watch later. We will keep you informed of webinar details as soon as they are confirmed.
IAA in the media
An Auckland woman from the Tongan community has been sentenced to 250 hours community work after pleading guilty to charges of unlawful immigration advice that involved deceiving family members and friends.
Tribunal decisions
Reading Immigration Advisers Complaints and Disciplinary Tribunal decisions, or discussing them in your study group, will help develop your understanding of your professional responsibilities.
New decisions are appearing regularly and I encourage you to save the following link as a bookmark.
Read recent Tribunal decisions(external link) on the Justice website.